Selling Products and Online Shop Feature
As a service provider in the clinics, spas, and salons industry, selling products can significantly contribute to your revenue streams and enhance your client's experience. Understanding this, we've designed a robust Selling Products and Online Shop feature as part of our CRM software. This feature aims to simplify product sales, expand your reach, and improve your profitability.
Inventory Management
With our Selling Products feature, you can efficiently manage your inventory. You can track your stock levels, best-selling products, and order history. This comprehensive view of your inventory can prevent stockouts, reduce overstock, and inform your purchasing decisions.
Integrated Point of Sale
The Selling Products feature integrates seamlessly with the Point of Sale feature in our CRM software. This allows you to swiftly process product sales during checkout, offering a smooth and efficient customer experience.
Online Shop
Our Online Shop feature extends your product sales beyond your physical location. You can list your products online, enabling your clients to purchase their favorite products anytime, anywhere. This online presence can significantly increase your sales and broaden your customer base.
Product Promotions
Coupling the Online Shop feature with our Newsletter and Discounts features can be an effective way to promote your products. You can easily inform your clients about new products, special offers, or bundled packages. These promotions can stimulate product sales and enhance customer loyalty.
Customer Convenience
Offering products relevant to your services can add significant value to your customers. Clients can purchase products used during their treatments, allowing them to extend the benefits of your services at home. The convenience of purchasing these products directly from your clinic, spa, or salon can enhance customer satisfaction and increase their spending.
Revenue Growth
Product sales can provide a steady source of revenue in addition to your service fees. By offering popular and high-margin products, you can significantly increase your profitability. This diversification can provide financial stability, especially during times when service bookings may fluctuate.
In conclusion, the Selling Products and Online Shop feature is a key component in enhancing your business's growth and profitability. By integrating product sales into your service business, you can offer a comprehensive client experience, foster customer loyalty, and tap into new revenue streams. Elevate your clinic, spa, or salon business with our powerful Selling Products and Online Shop feature.
Online Shop Features
The power of eCommerce is undeniable in today's digital era. An online shop is no longer just an add-on feature; it's a crucial element for the growth and success of your business. With our CRM software, we provide an integrated Online Shop feature, enabling you to extend your business capabilities and reach a wider clientele.
Why is the Online Shop feature essential for your business?
A. Broaden Your Reach: An online shop allows you to break free from the geographical constraints of a physical location, enabling you to serve clients from all over the country, or even the world.
B. Increase Sales Opportunities: With a 24/7 online shop, you can generate sales at any hour of the day, leading to increased revenue and profitability.
C. Enhance Customer Convenience: Clients can browse and purchase your products or services at their own convenience, enhancing their shopping experience and increasing their satisfaction.
D. Inventory Management: Our Online Shop feature provides powerful inventory management capabilities, allowing you to easily track and manage your product stock.
E. Data Insights: Gain valuable insights about your customers' buying behavior, popular products, peak buying times, and more, helping you make data-driven decisions to optimize your sales strategy.
F. Promote Services and Products: Use your online shop as a platform to promote your range of services, special packages, or products. Highlight special offers or discounts to attract more clients.
G. Boost Brand Visibility: An online shop is an extension of your brand and helps increase your business visibility and credibility in the digital space.
The Online Shop feature in our CRM software is more than just a tool; it's a strategic asset that can propel your business into a new realm of customer service, accessibility, and business growth. Embrace the benefits of the Online Shop feature and open the doors to endless opportunities for your business. Your customers are online. It's time your shop is too.
SELL PRODUCTS ONLINE 
GENERATE MORE SALES
The Website is now the primary business driver for nearly every industry. From organic traffic to your website, to paid promotions and banner ads, a company's reach is virtually limitless and has the ability to grow their sales exponentially by selling products online and taking online appointments and payments from new customers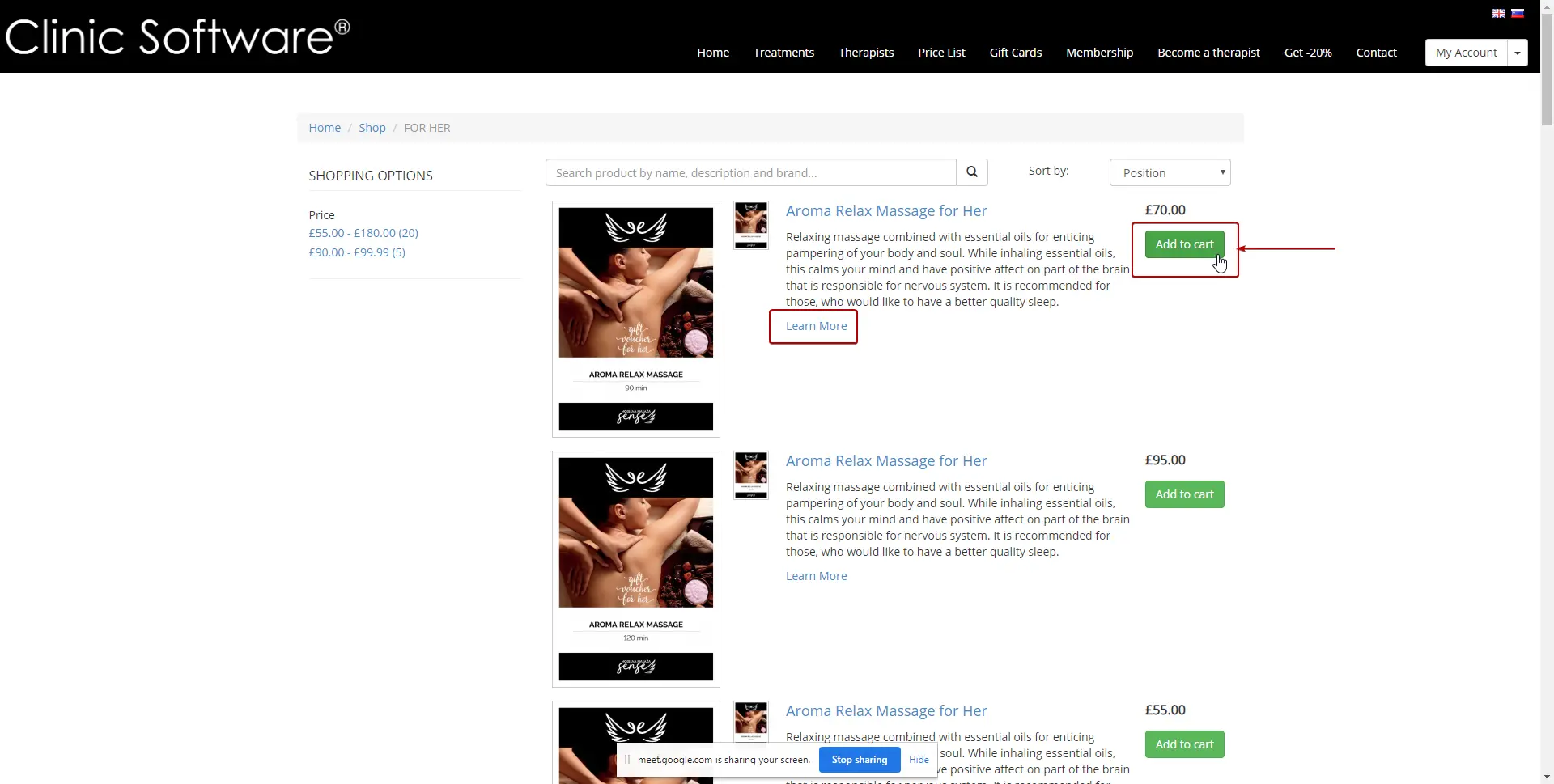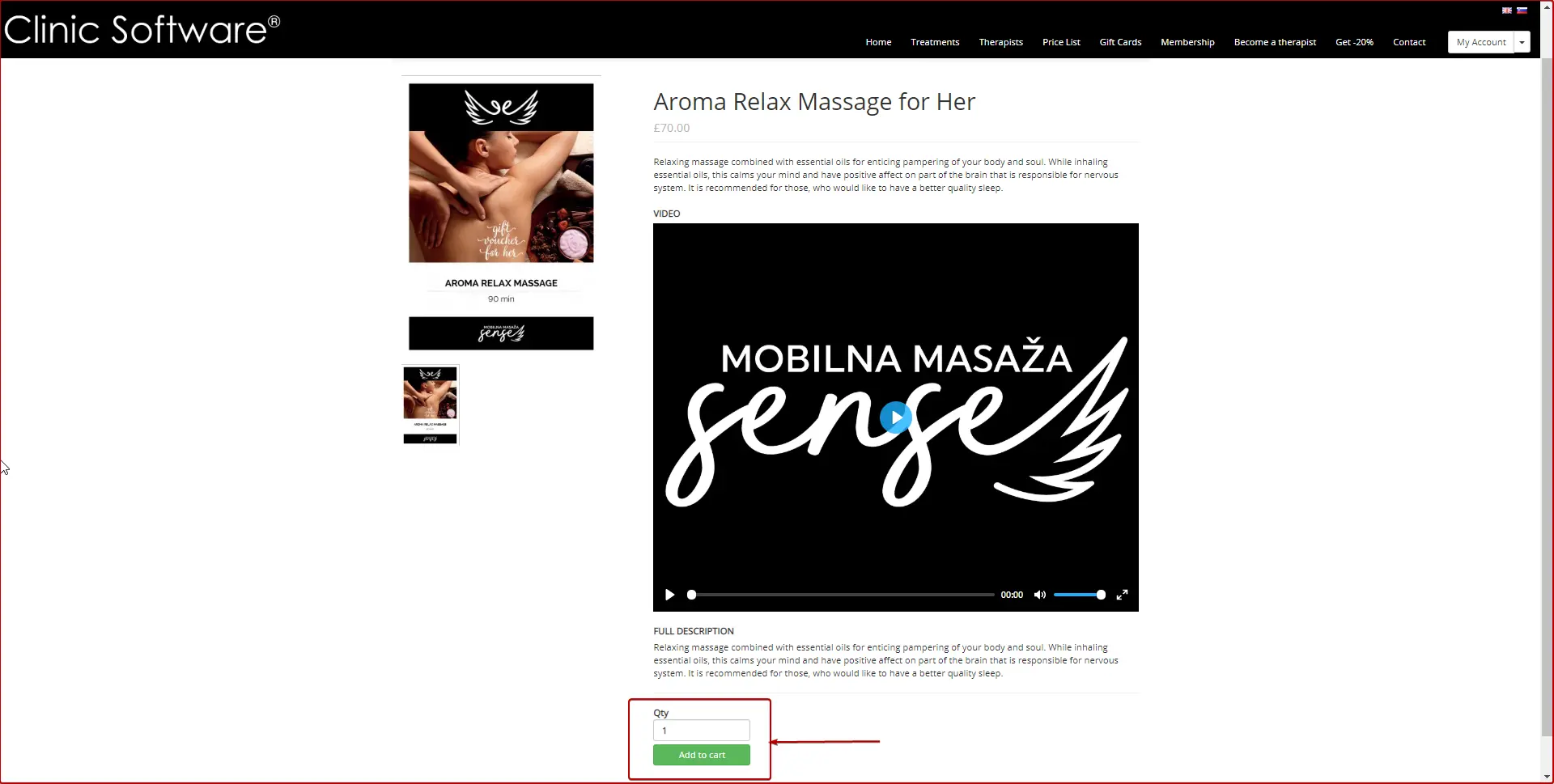 WHY ClinicSoftware.com?
Connect the dots
"Clinic Software®.com is a fully-comprehensive CRM in cloud based created to help companies and appointment-based businesses of any industry and size such as Clinics, Spas and Salons with tools that helps to Grow Sales, Save Time & Get Organized."
ASK YOUR QUESTIONS